Rachel Jackson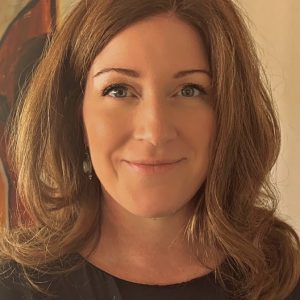 Rachel Jackson trained as an Ayurvedic and Lifestyle Therapist with the European Institute of Vedic Studies under Vaidya Atreya Smith. I received a certificate of Advanced Clinical Study in Ayurveda from the Vinayak Ayurveda and Panchakarma Research Foundation in Nagpur, India in 2011. I made several return trips to Nagpur to further my training in Ayurvedic treatments, including a four week internship assisting with Panchakarma. My primary interest and passion in Ayurveda has always been woman's health and to expand in this, I completed the "Healthier Hormones" course with Dr. Claudia Welch. Following completion of this course, I successfully completed a Mentorship program with Dr. Welch to further expand my studies on woman's health. I am committed to helping women understand their sacred, cyclical natures and returning to health and balance by working with their own bodies. I created the Women's Health package to empower my female clients to understand how their bodies and hormones work, so they can take their health back into their own hands.
I am a qualified RYS 200 yoga teacher who completed teacher training with John Scott Yoga and taught for twelve years. I was the first Yoga teacher to implement an Ayurvedic program offering consultations, treatments, and Ayurvedic oils in SouthEast, Ireland. I have over 15 years of experience working with clients, teaching, and facilitating group work.
Along with my Ayurveda and Yoga professional training, I'm an intuitive and mystic, and bring my abilities to my Ayurvedic practice. I developed two unique methods of diagnosis, Chakra Diagnosis and Vaya Diagnosis as part of my Anadi Ayurveda program based on my unique ability to see both Chakras and Vayus. I focus on the root cause of the disturbance of the Doshas and thus my recommendations often include addressing the client's energy body, going beyond standard Ayurvedic protocols. I have a sincere commitment to the growth of each Individual client, and thus my approach to both client and Ayurveda is multi-dimensional, intimate, and reverent.
On a personal note, I've been married for over 20 years and have three children. I experienced three home births surrounded by midwives, without using any pain relief.
I have over the last twenty years suffered with skin & thyroid disease and experienced post natal depression after my third child. I know what Ayurveda has to offer to health because I've used it for my own. Ayurveda, throughout the last fifteen years, has been my anchor and foundation and there is nothing that I ask my clients to do that I don't personally practice myself. My workshops have all been designed from my own very human journey as wife, mother and woman.
I share from what I personally practice and the wisdom that has unfolded after 15 years of working and teaching with clients.
---